Kansai International Airport (KIX)
Fly to Osaka and Kyoto
Add to my favorite places
Kansai International Airport (KIX) is located on an artificial island in the Osaka Bay, and part of Izumisano City, about 50 kilometers south to the area's economic capital. Since its opening in 1994, this regional airport is the gateway for international tourists primarily aiming at visiting Osaka, Kyoto and Western Japan.
🚧 Renovation in Progress
Terminal 1 has been undergoing major renovation works since June 2021. Some areas, shops or restaurants may be closed or operating on reduced opening hours.
Kansai International Airport (KIX) is the 3rd entrance to Japan for foreign tourists coming from Asia, Oceania, Europe and the United States after Tokyo's Haneda and Narita airports. Thus, you'll find at least 1 direct flights a day from San Francisco, Los Angeles or Honolulu, operated by ANA, JAL or United Airline.
KIX has been operated since April 1rst 2016 by a consortium 40 % owned by Vinci Airports, the large French building and energy company's sister company for airport management. The concession contract is set until 2060 and French expatriates of the Vinci group work in the airports management and administration team in Japan. On a side note, Vinci also operates Kobe airport and Itami airport, the historical airport of Osaka.
Number of yearly passengers
As for attendance, Kansai International Airport registered:
20 million passengers in 2015, when the contract with Vinci started; then,
31,9 million in 2019, before the Coronavirus pandemic.
Most of the passengers transiting through this airport came from Asia (China, South Korea, Vietnam, Singapore, Malaysia, etc.) In view of 2025 Osaka International Exhibition, KIX is expecting 44 million travelers per year and major ongoing renovation works have started in June 2021 in its main terminal.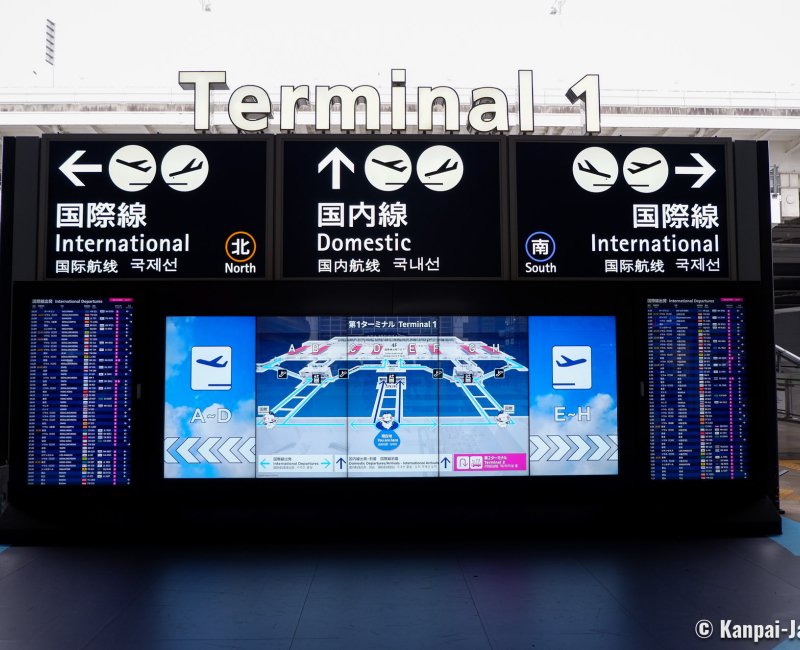 A provincial airport with an international span
With a capacity similar to Paris-Orly (ORY), KIX is a small regional international airport, with 2 runways and 2 terminals:
Terminal 1 is both used for short-haul flights and international flights; and,
Terminal 2 was initially dedicated to the local airline Peach and to low-cost airlines in general.
Thus, most of international tourists arrive and depart from Terminal 1, and through the North or South gates that are equipped with duty-free boutiques, cafes, konbini and miscellaneous touristic counters. However, they are a lot less compared to Tokyo's airports, and their number was downsized due to the ongoing works, with reduced opening hours. Travelers who would fly early in the morning or late at night would find the place quite deserted.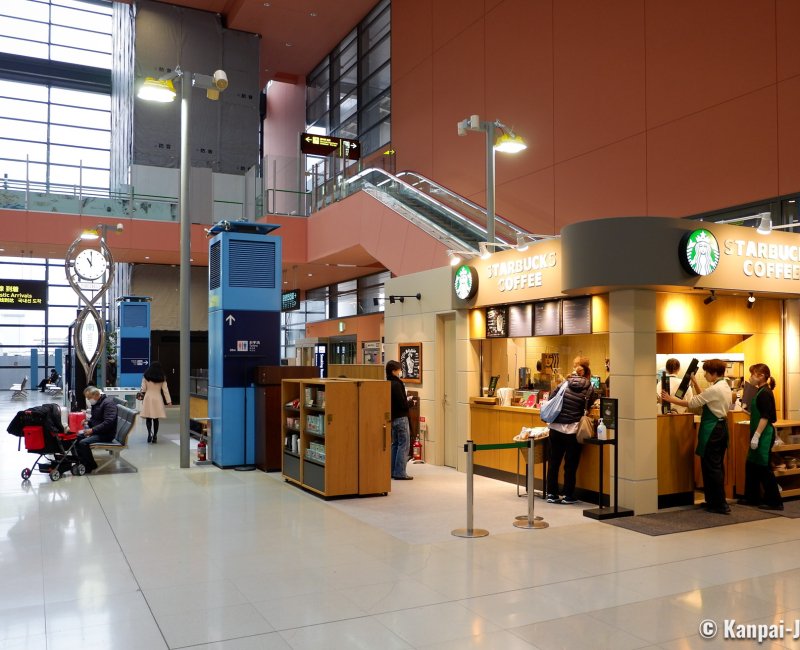 Landing and exiting the airport
Since the borders' reopening in October 2022 and depending on the number of planes ✈️ landing in the same time slot, it takes 1 to 1h30 to exit the arrival zone with a suitcase. In 2023, KIX is the 2nd among the best airports in the world for luggage handling, and it was 1rst the preceding years. Kansai Airport is famous for never losing a single suitcase.
You then have to queue again for the JR or Nankai offices to purchase a train 🚅 ticket to Kyoto or Osaka. We recommend riding the "Rapi:t" operated by Nankai as it offers better value for money than the Haruka express train, which seems to be lacking maintenance lately. Note however that the Nankai train is not included in the JR Pass and you'll have to transfer twice to get to Kyoto, but it is direct to Namba district in Osaka and overall more affordable.
For those who would look for an accommodation near the airport, there is a First Cabin capsule hotel 🏨 as well as the 4-stars hotel Nikko Kansai Airport. Otherwise, hotels are plenty on the other side of the bridge, on the "mainland" and along Rinku Marble Beach 🏖, or you could just stay at Namba.
Lastly, amateurs of planes and travelers who have a few hours to spent at the airport can visit the Kansai Airport observation hall SkyView open-air observatory, accessible by a 6 minutes bus ride from Terminal 1 South exit. You will also find there the small Sky Museum, a souvenir shop, a picnic area and a children playground.