Takozushiyama
The Small Mountain of Wakanoura
Add to my favorite places
Takozushiyama is a small 136 meters high mountain located in Wakanoura district, facing Wakayama Bay, in the south of the Kansai area. The observation deck built at its summit commends a view on the seaside. In spring, the hill's walking trail is beautified by the flowering of Japanese cherry trees growing along it.
Only reachable on foot, in a fifteen minutes' walk from the nearest bus stop, Takozushiyama mountain top offers an interesting unobstructed viewpoint on Wakayama City and Wakanoura Bay.
The other trail starting from Wakaura Tenman-gu shrine is undoubtedly easier to walk. From the spiritual site, you'll reach a walking path that first makes its way into a forest. Signs warn hikers to be cautious in summer due to possible encounters with vipers.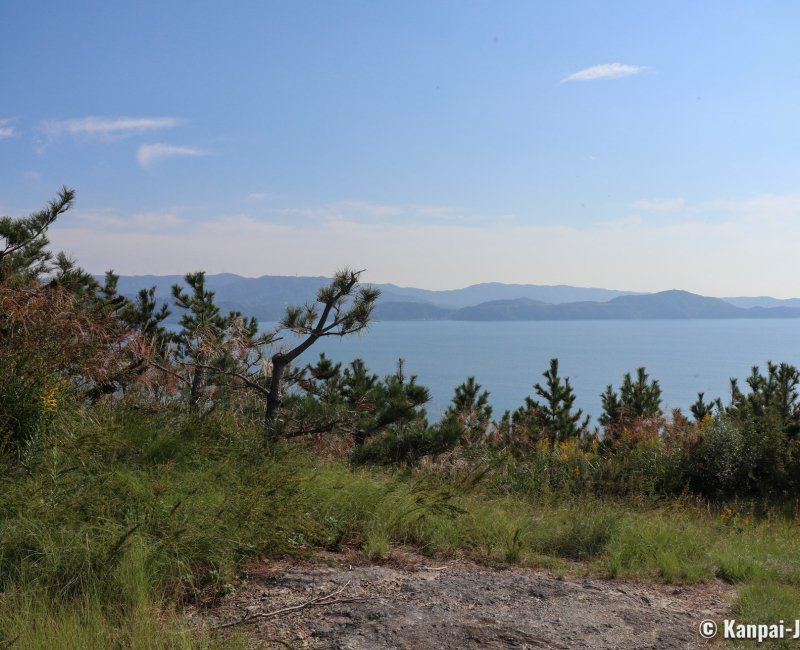 A free view on Wakayama
Nearing the top of Mount Takozushi, the trees gradually disappear to let the horizon unfold. On the way, several spots have been laid out to take a break or enjoy a picnic. At the summit of the mountain, the last steps lead to a small observation deck giving opening on:
The whole Wakayama City;
A broader view on Wakanoura Bay, its port and Kataonami Beach 

🏖

; and,
In the background, the sharp coastlines of the neighboring large islands such as Awaji and Shikoku.
On a clear weather day, it is possible to get a clear view up to Marina City resort and its European looking Porto Europa. The sunset viewed from the observatory is one of the most beautiful of the area, with the freight ships sailing on the sea that is shining with the last rays of the day.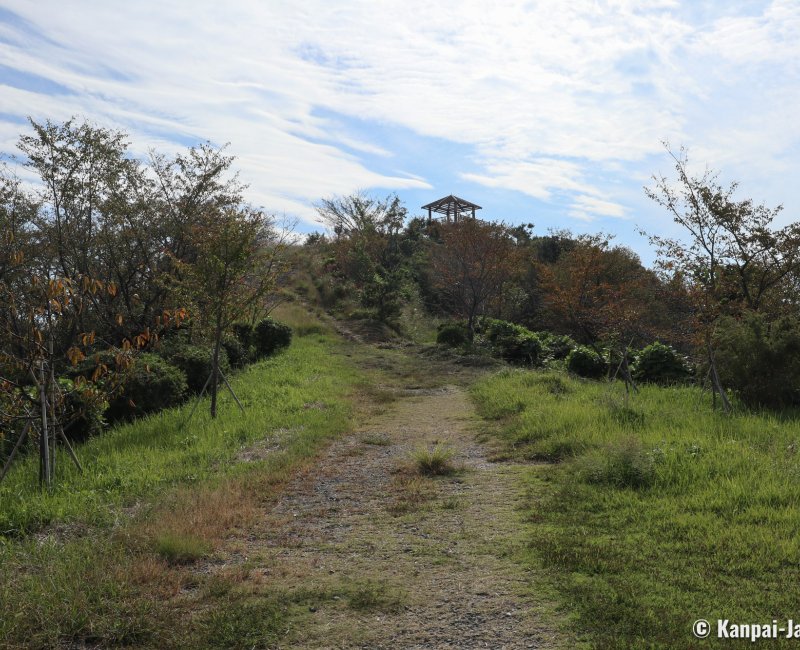 Hanami under the cherry blossoms in spring
Takozushiyama is also known by the locals for its many sakura 🌸 yoshino blooming from late March to early April. Hikers then enjoy an enchanting scenery under the cherry blossoms. On a beautiful day, the small mountain is a place where groups gather to celebrate ohanami and settle their tarpaulin under the cherry trees' shade and partake in a cheerful picnic on one of the natural roofs of Wakayama.