Yadoya (Review)
Wonderful Vacation Houses in Tokyo
Add to my favorite places
Yadoya is a Japanese hotel brand owning about 40 lodgins in Tokyo, all gathered in Taito ward in the north-east of the capital. Its impressive rental list includes modern Japanese houses with traditional touches, an excellent way for tourists to immerse in the local life.
Taito ward in Tokyo is the proud representative of Edo period (1603-1868)'s Shitamachi lower city and is a good starting point to discover the history and the cultural wealth of the capital in the feudal times.
Staying at a house of the old Tokyo
A bit out of the Yamanote line, Taito-ku has kept an old-fashioned appearance, on the opposite of ultra-modern business and shopping districts such as Shibuya, that never cease to develop. The ambiance and the slower pace of life of its inhabitants retain traces of the past. The ward is also of an easy access by train 🚅 from stations such as:
Yadoya decided quite logically to settle in Taito and open very comfortable, individual houses to vacation rental throughout the ward. These lodgings can cater to all types of travelers, be they couples, groups or families, even big ones, with:
34 individual houses to rent with various accommodation capacities, from maximum 2 persons for the smallest to 11 guests under the same roof for the largest.
4 human-size hotels 

🏨

that can accommodate from 13 to 37 persons each, depending on the rooms' capacity. The largest hotel is named Uguisu and in addition benefits of a rooftop on which it is possible to have a barbecue party, provided prior reservation.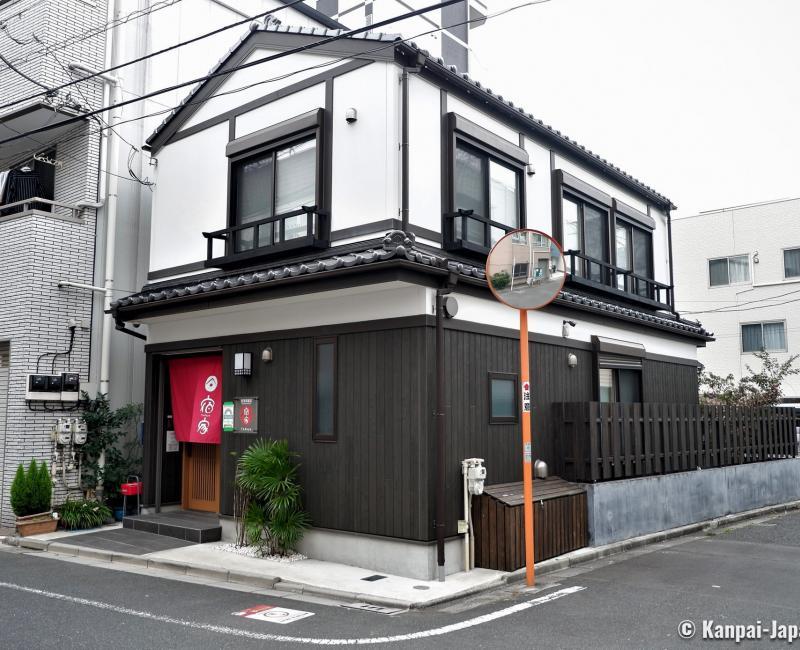 Enjoy a high-end private accommodation
Among the strong points of Yadoya, we have been struck by the attention to the refinement and the elegance of the living rooms. As a matter of fact, the houses are arranged with taste in a style that subtly combines modern comfort and traditional elements, such as:
Fusuma (Japanese sliding doors),
Shoji (washi paper partitions),
Tatami (traditional flooring),
Kotatsu (heating table used in winter),
and sometimes :
Hinoki-buro (Japenese cypress wood bathtub); or,
A small Japanese garden for the Zen atmosphere.
All these design choices help guests to immediately immerse in Japanese culture.
Focus on Higashi-Asakusa Rikyu House
We stayed at the Higashi-Asakusa Rikyu House that happened to be very convenient. It is easily reachable on foot, located at 1 kilometer from the small Minami Senju station, or 1,4 kilometers from Asakusa Station. It is however best to ride a taxi if traveling with heavy luggage (less than ¥750 /~US$4.96), even on such a short distance.
Nestled in a very quiet area, the house is nonetheless in the vicinity of shops (food supermarket and Asakusa Rox shopping mall) and of the popular Senso-ji temple, the major attraction of the area.
The house can accommodate up to 11 guests and is totally suitable for a group or a 4-person family. The traditional bathtub hinoki-buro is certainly a real asset, that makes it outshine the other house rentals.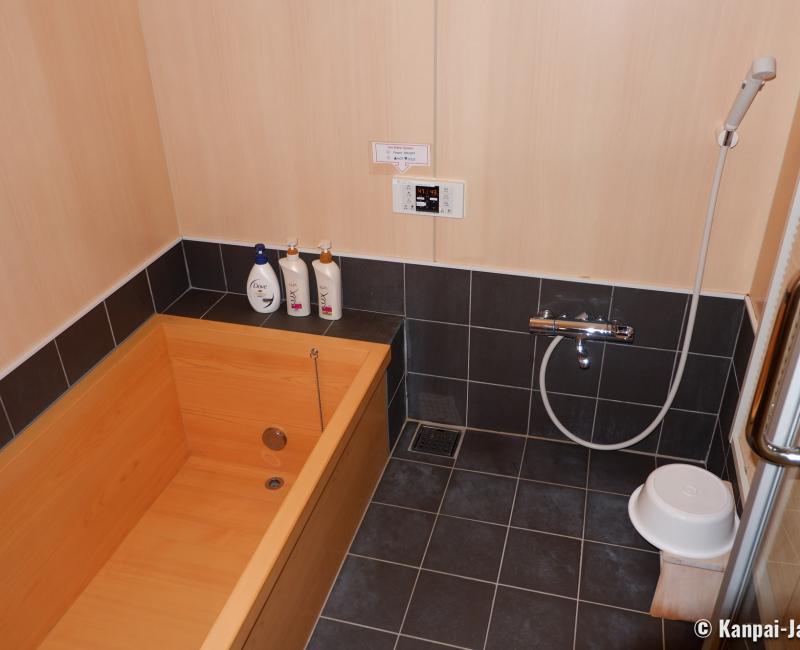 Living rooms fitted in the Japanese style
All of Yadoya's accommodations have the same standards of finish. The kitchen is completely furnished, which allows to cook one's own meal and avoid to always go to the restaurant. There are of course electronic appliances as well as all utensils necessary to cook and to eat on a daily basis. Moreover, as the houses are located in residential areas, it is quite easy to find a supermarket or small shop within a walking distance, often less than 5 minutes' walk.
The bathroom 🛁 space is laid out the Japanese way and is well furnished with toilet amenities such as single use toothbrushes, shampoo and shower gel, clean bath towels and hairdryer. Another strong point is the washing-machine that relieves from the inconvenience to find a laundry, or to carry to many clothes for traveling. A small dose of detergent is also supplied, but it will be necessary to buy more at the supermarket for a longer stay.
Are also appreciable the modern "washlet" Japanese toilets 🚽. As it is often the habit in Japan, a different pair of slippers is to be used solely in the toilets, so make sure to change slippers each time you go to the lavatory.
The sleeping area is usually placed at the upper floor, in a large room that can be divided with fusuma sliding doors. Very comfortable Western-style twin beds can be completed, depending on the total number of guests, with futons stored in the closets and to directly unfold on the tatami floor.
Depending on the houses, amenities also include:
A reversible air conditioning in the living room and the bedrooms,
A vacuum cleaner,
Internet 

📶

Wi-Fi access (connection code available at each house).
On a side note, all houses are 100% non-smoker and effort was made towards the non-Japanese guests with panels and labels translated in English.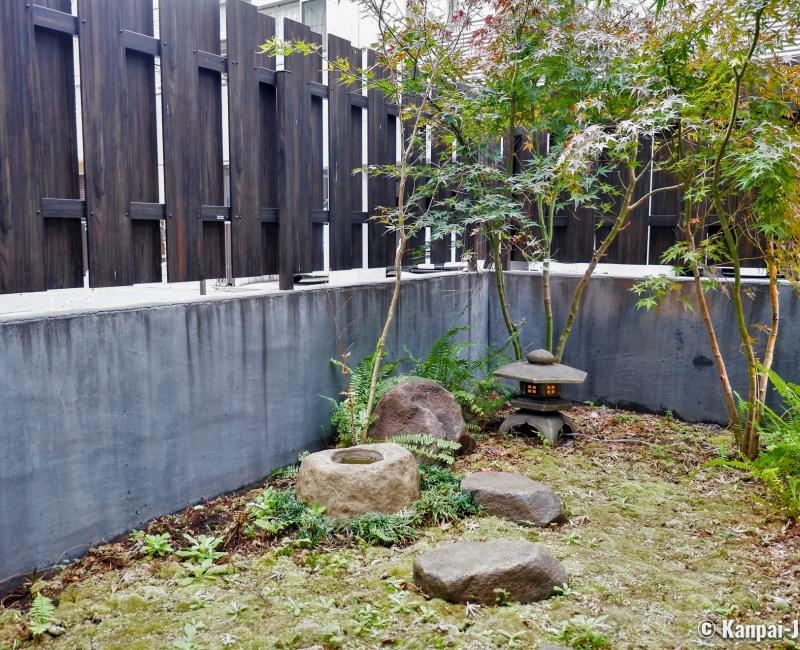 Autonomous check-in
Yadoya's vacation rental houses for are not operated like hotels and don't have on-site staff. It is therefore necessary to make a self-check-in to enter the house.
A few days before arrival, an email is sent to describe the access to the house and providing its entrance code (the door is locked by a pin code and not a physical key). It is also necessary, per the Japanese regulations, to provide a copy of the passports for each guest.
In the house, a guide on how to use the accommodation in Japanese and in English is available on the living room table, and it is recommended to carefully read it. Indeed, the enjoyment of your stay will also result from your behavior and the respect of rules, such as waste sorting, keeping calm for the neighborhood and taking off shoes at the entrance (genkan).
This article was written after a stay sponsored by Yadoya. Kanpai has been invited but keeps a total freedom of editorial content.