Cosmo Tower
Osaka's World Trade Center
Add to my favorite places
Cosmo Tower is a 256 meters high observation tower, located in the south-west of the city on Osaka Bay in Japan. Built for business and entertainment, it provides a 360° panorama from its 55th floor. Since 2010, it was officially renamed "Osaka Prefectural Government Sakishima Building Observatory."
Cosmo Tower Sakishima was built in 1995 and, to put it mildly, it is not the most popular observatory in Osaka. Competition is indeed fierce with Umeda Sky Building and the recent and taller Abeno Harukas.
Yet, the tower is still the second tallest building of the city and the fifth in Japan. With its 55 floors, it culminates at 256 meters high. Formerly known as Osaka World Trade Center, it was originally designed by architectural firm Nikken Sekkei, and renamed in June 2010.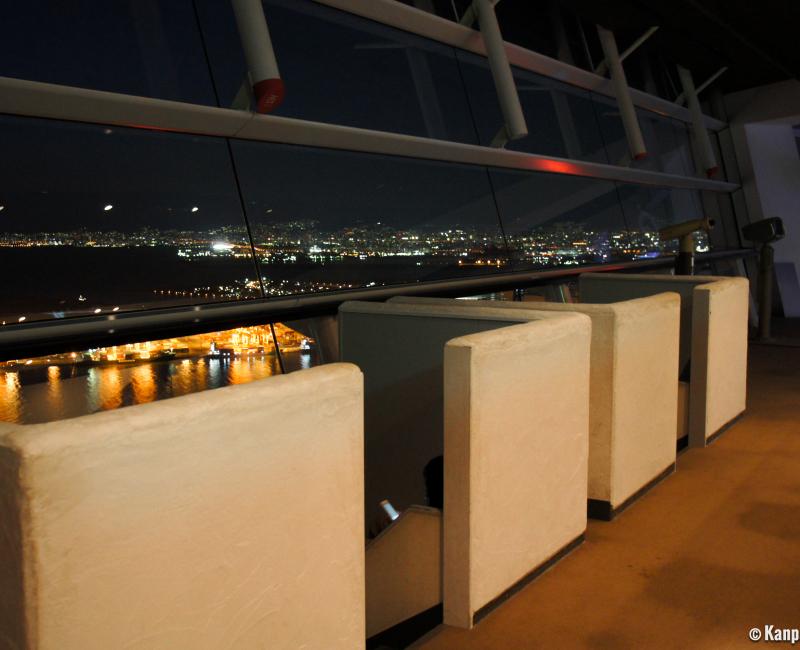 The tower shelters offices, restaurants, and a museum. The glass elevator reaches the 52nd level in 80 seconds, while offering a nice outdoor view. Then, a 42 meters long escalator reaches to the 53rd floor where lies Cosmo Tower observatory. Almost at the top of the skyscraper, the 360° view encompasses Osaka of course, but also the port and the bay toward the south-west.
Cosmo Square and its tower can be visited after a day in Universal Studios Japan and / or at the Kaiyukan aquarium to which it is close, if Umeda and Abeno are not in your sightseeing schedule. Sitting on the observatory's large chairs, you can quietly enjoy the night scenery, in the contemplative Japanese way.
Less expensive than its counterparts, especially Harukas, Cosmo Tower can hardly compete, however, with the excellent Umeda SkyBuilding.