Kaiyukan Aquarium
Osaka's Vertical Tank and Whale Shark
Add to my favorite places
Kaiyukan is a Japanese aquarium located in Tempozan district, in Minato ward in the south-west of Osaka. Opened in 1990, it is known as one of the largest aquariums in the world with a total volume of 11,000 tons. With its whale shark mascot ending the visit, it is one of the main attractions of Osaka harbor area.
Kaiyukan earned its reputation thanks to a very interesting design. At the entrance, after a superb fish tunnel, you go up on the eighth floor for a 500 meters (1,600 feet) descent. The walk is almost all along around a huge pool of 9 meters (30-feet) high / 34 meters (112-feet) wide and 5,400 tons of water.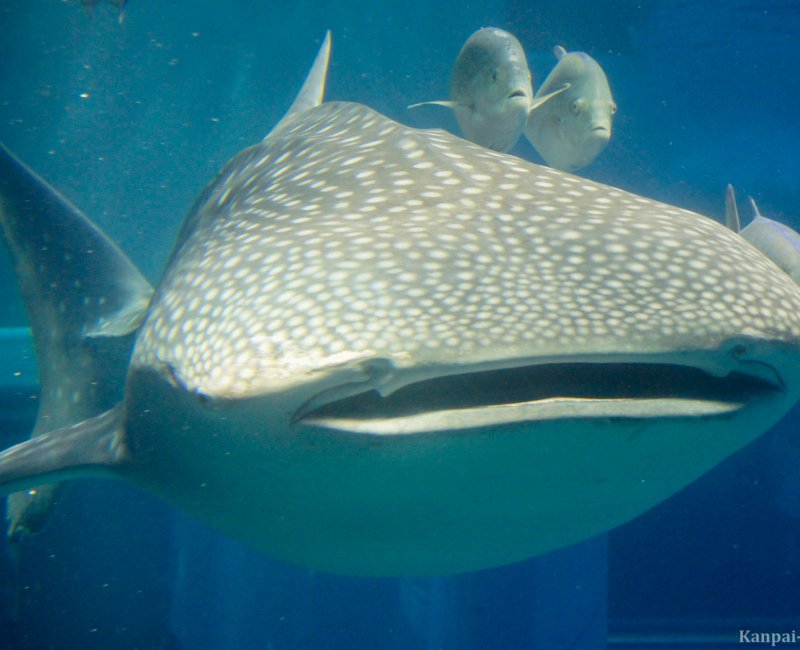 A rich marine wildlife
The star is an impressive, yet harmless, whale shark who reigns on the basin. After all, it is known as the biggest fish in the world with over 12 meters (33 feet) long!
The tour is actually quite short but it's possible to pause on benches at several places, to enjoy the view on fishes, or watch the little ones and the grown-ups in awe. The wildlife consists of many specimens (more than six hundred species), including:
Funny otters,
Eerie manta rays, and,
Beautiful white dolphins.
There are also wonderful phosphorescent jellyfish and a "kawaii" area with very small specimens.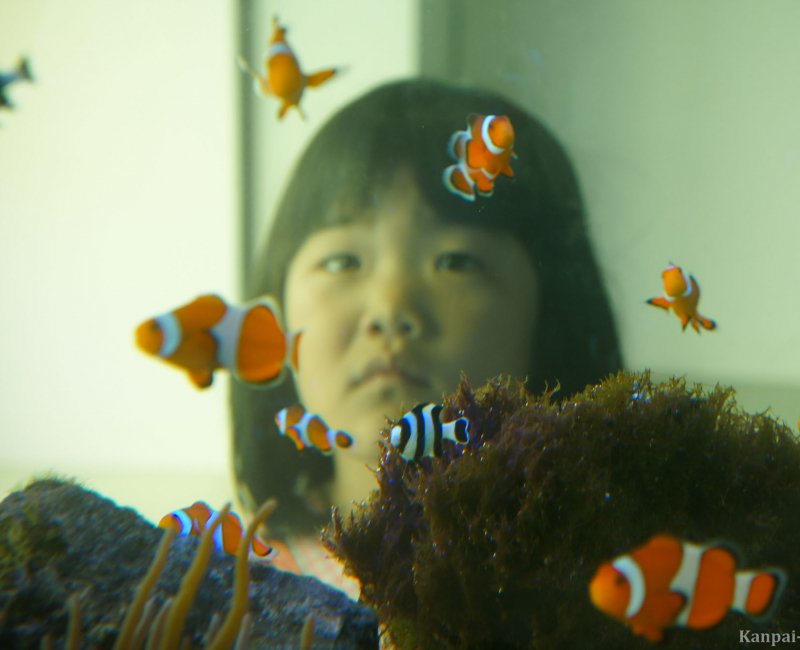 A visit for children and adults
Note that it's possible to track the visit through an audio guide (in Japanese) downloadable on DS or 3DS consoles. Many of the children do so, with their portable console already switched on to snap everything that moves!
On the 25th anniversary of the aquarium, from July 17, 2015 to May 8, 2016, Kaiyukan displayed the shark-themed attraction Shark World.