Takehara
Hiroshima's Little Kyoto
Add to my favorite places
Takehara is a city on the Seto Inland Sea, in Hiroshima prefecture in Japan. Its preserved historical district make it a pleasant walk for amateurs of ancient architecture, but also for the fans of the anime Tamayura.
Takehara developed during the Edo period (1603 – 1868) thanks to its coastal location, its salt fields and sake 🍶 production. Despite a relatively small size, the town cultivated many common points with the ancient imperial capital, starting by the atmosphere of its traditional neighborhoods. Like Shijo avenue in Kyoto, Takehara's main street, Honmachi-dori, is lined with shops and restaurants.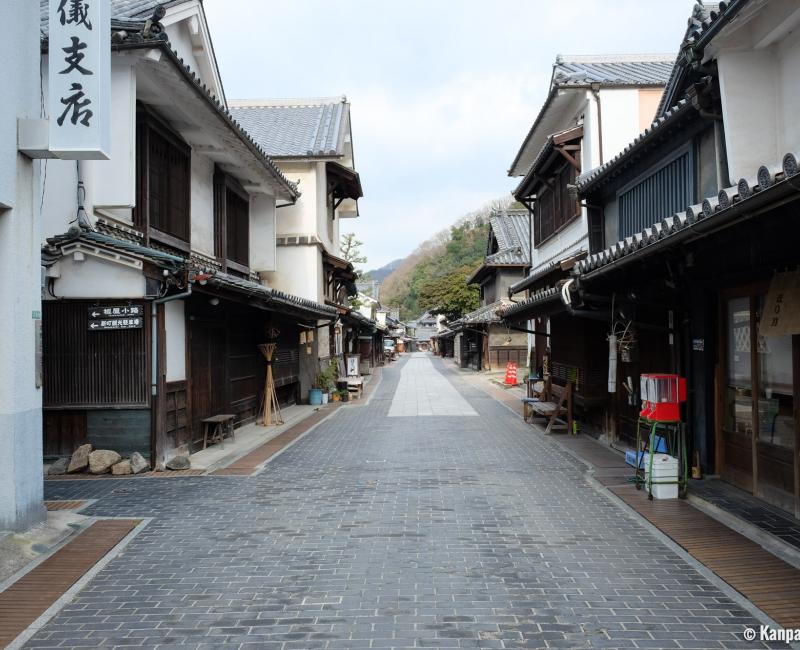 The origins of Japanese whisky
Aside the traditional aspects, the city is also known as the birthplace of Masataka Taketsuru, the founder of Nikka Whisky, whose life inspired the story line of Massan, a drama series broadcasted on the NHK in 2014 – 2015. The Takehara City Museum of History and Folklore displays items related to the Nikka brand, which is now internationally acknowledged.
On a side note, Takehara is also featured in Tamayura, a famous slice-of-life manga and anime revolving around the city's high school photography club.
Kyoto in a nutshell
Takehara is surrounded by a bamboo forest that can remind of Kyoto's Arashiyama. The city's name literally means "bamboo field" and the tree is indeed largely used in the local crafts. An annual bamboo festival is even held with various parades, and the plant became the symbol of the town in 1978.
The small 26,000 inhabitants provincial city is also home to several historical buildings, most of which were designated Japan's National Treasures. Among the charming temples and shrines, the Zen Buddhist Saiho-ji temple is worth mentioning. It was built in 1560, then destroyed by fire 🔥 in 1602 and reconstructed a few years later. The main hall was renovated in 1702 and several pavilions were added over time. Its wooden gate and the view offered on the city's roofs from the Fumeikaku platform, whose architecture reminds of the Kiyomizu-dera, is a true feast for visitors.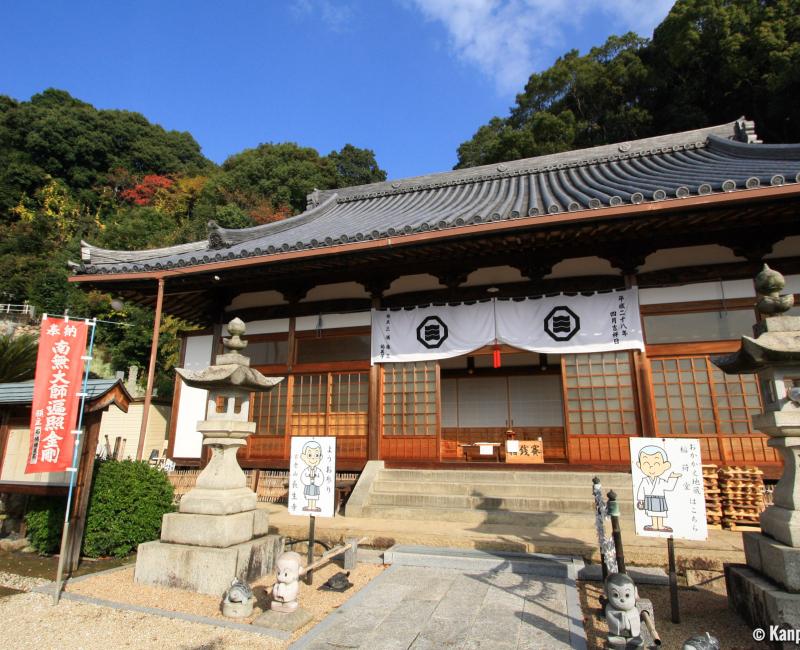 Panoramic view on the Seto Inland Sea
The exploration continues in Tadanoumi, three stations away in from Takehara's downtown toward east. Mount Kurotaki culminating at 266 meters high is one of the nature gateway of the destination. It takes about 40 minutes walk to reach its observatory and enjoy nice 360° panoramas on the the Seto Inland Sea's strings of islands. Lastly, kawaii amateurs may embark in Tadanoumi port to sail to Okunoshima, the famous rabbit island.
Thanks to its historical and artisanal heritage, Takehara reminds of Kyoto and Kanazawa, without the tourists crowds, which is an obvious advantage for those who would like to stroll leisurely in a quiet downtown.
This article was written after a tour sponsored and organized by
Hiroshima
Prefecture Tourism Association. Kanpai has been invited and guided but keeps a total freedom of editorial content.