Chabara Aki-Oka Marche
Tokyo's Window on Regional Foods
Add to my favorite places
Chabara Aki-Oka Marche is a delicatessen shop located under the train tracks in Akihabara, in Tokyo's center. It offers a large selection of regional specialties highlighting Japanese cuisine at a convenient place to pack up a lot of delicious souvenirs.
2k540 Aki-Oka Artisan shopping mall opened in 2013 under the elevated railway tracks, between Akihabara and Okachimachi stations. It gathers local artisans and artists who sell here their original and quirky creations. In the same vein of direct sale from producer to consumer, the grocery shop Chabara Aki-Oka Marche displays a large choice of about 6,000 local products from all over Japan. The delicatessen shop therefore is Tokyo's window on the Japanese regional cuisine, in place of the former Kanda fruit and vegetable market.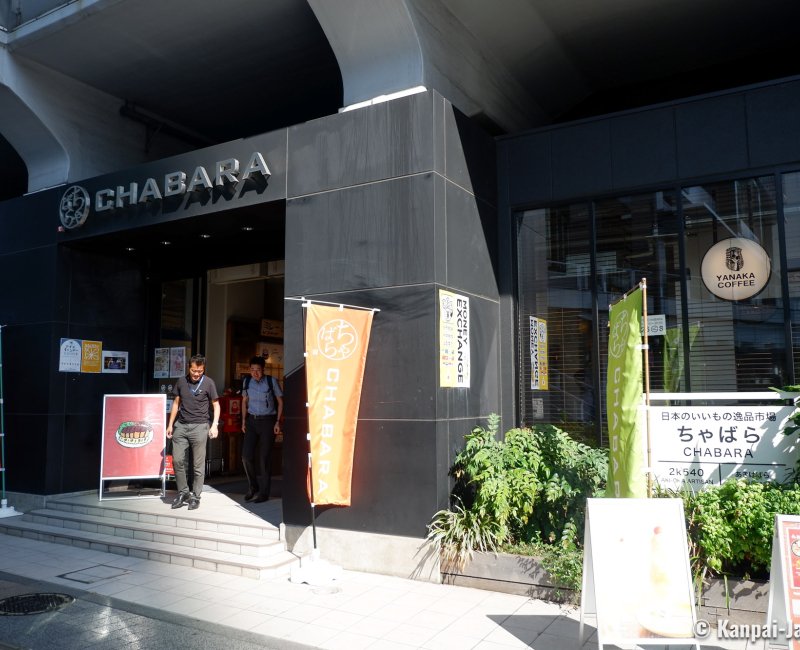 Importance of regional products in the omiyage tradition
The Japanese are true amateurs of gastronomy and of food generally speaking. They love eating and can have long talks about the topic, as demonstrate the many cooking TV shows, magazines and other mouth-watering advertisement posters that can be seen every day. Thus, Chabara market is not solely intended for foreign visitors, but also for the local population, who can quench their curiosity regarding regional specialties and quality local products.
The shop also meets a need: the omiyage gift, a widespread habit in Japan. Anyone visiting a new place in the archipelago, for a vacation or a business trip, is expected to bring back a small local souvenir gift to family, friends or colleagues. Almost invariably, they give a local delicacy usually bought at the station just before coming back. If they forgot, or if one of the gourmet presents was particularly enjoyed, Tokyo's inhabitants can go to Chabara Aki-Oka Marche to find their omiyage.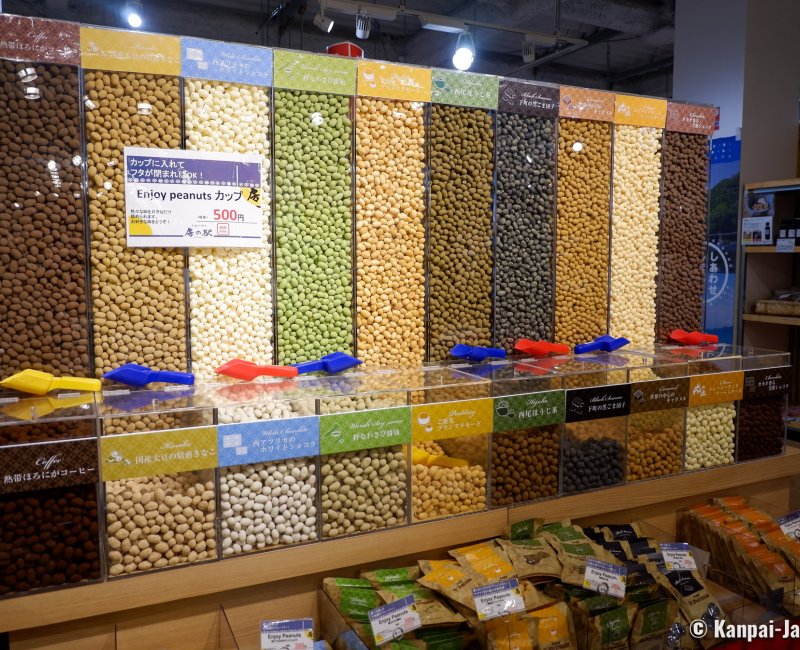 Culinary trip throughout Japan
Chabara Aki-Oka Marche is a true covered market and fosters the direct relationship with independent producers and farmers. The selection of regional products displayed highlights the quality, the refinement and the variety of Japanese food. One can discover many specialties of the archipelago without leaving its capital.
The travel begins from the shop's entrance, with the aisles arranged by Japan's prefectures and regions: Shizuoka, Nagasaki, Chugoku, Kansai, Chubu, Kanto, Tohoku, Kyushu... a good occasion to review both Japan's geography and kanji characters. As a matter of fact, a few indications were translated in English but most are in Japanese only. It can be interesting to shop here with a guide or someone speaking Japanese.
A few traditional and popular products are placed at the head of the aisles, such as:
Umeboshi,salted pickled plums,
Koji Japanese ferment,
Tsukemono pickles and condiments
Otsumami snacks usually served with alcoholic drinks
Green tea and matcha.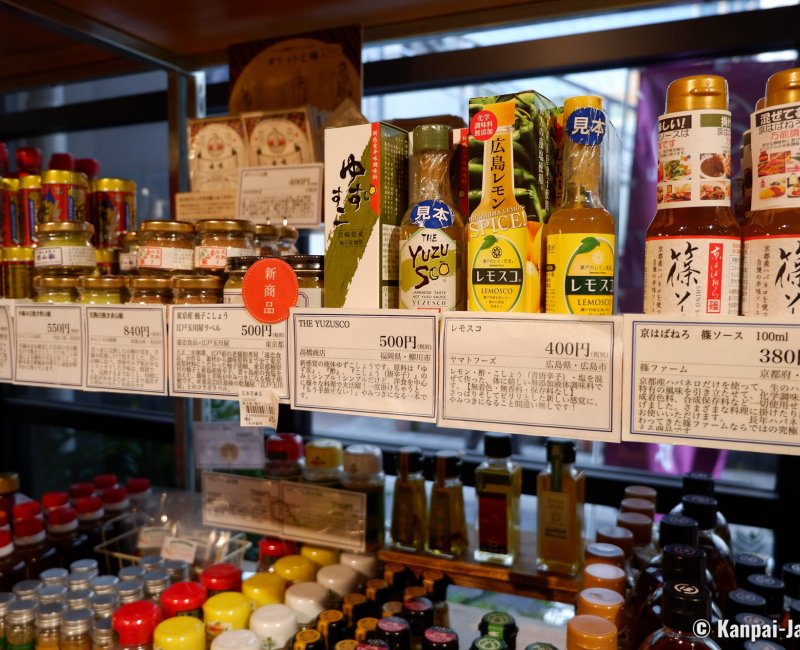 We recommend waiting the end of you trip to pay a visit here to choose gourmet gifts and select the food discovered and enjoyed during your journey. Among the most interesting to bring back from Japan, we recommend the sauces and various seasonings that will recall the taste of umami, back at home, such as:
Shoyu and ponzu soy sauces
Wasabi
Mustard flavored with yuzu, the local citrus fruit
Yuzukosho, a paste made of chillis, yuzu and salt; and,
Plum puree, to spread on yakitori skewers.
You will also find delicious apple juice from Nagano and various jams made from local fruits such as kaki (persimmon).
At Chabara Aki-Oka Marche also hosts a restaurant serving vegetarian Buddhist cuisine (shojin ryori) and the café Yanaka, to enjoy the place a little bit longer.