Narimasu
The Peaceful Showa Era Neighborhood
Add to my favorite places
Narimasu is a locality in Itabashi ward, at the north-west of Tokyo. With a direct access by Tobu train line or subway from Ikebukuro or Shibuya, this authentic Tokyo district offers a more quiet aspect of the capital, far from the bustling city center.
From its north exit, Narimasu station gives a direct access to a Seiyu shopping mall and a bus station, the starting point to connect Narimasu's main attractions in a couple of minutes:
Akatsuka Botanical Garden;
Itabashi's Art Museum and Historical Museum.
To immerse in the plebian atmosphere, head towards Chikatetsu-Narimasu station and cross the railway via a footbridge. It leads to the typical traditional shopping street (shotengai) named Skip Village. Away from Tokyo's famous avenues, people live here peacefully with the passing of seasons in a relaxed atmosphere.
The unpretentious shops lining along the shotengai have retained their old-fashioned store fronts. Time flies fast visiting the cafés, the typical Japanese ramen 🍜 or yakitori restaurants, the izakaya pubs gathered in the tiniest yokocho, and miscellaneous shops. Other usual features of a working-class district constitute the scenery: a Daiei supermarket and the recent The Prime shopping mall, a Pachinko and a Game Center.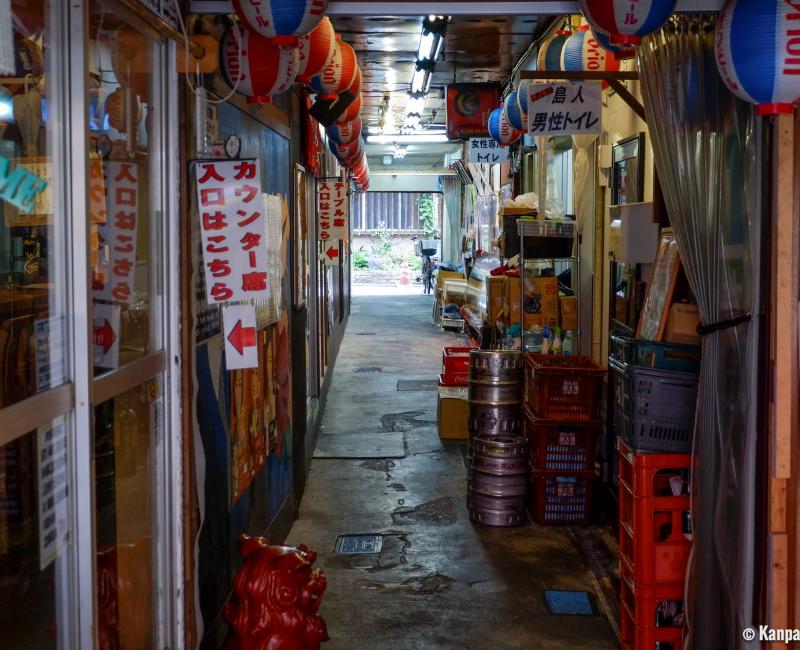 An enlivening traditional shopping street
As a major place in Narimasu district's life, Skip Village organizes several events during late spring 🌸 and summer. Each Saturday in May is held the shotengai's anniversary, celebrated in the fashion of a local matsuri. In July, streets become livelier with multiple sales events throughout the month. Lastly, the first Thursday in August is dedicated to an Awa-Odori festival, to celebrate the deceased during Obon.
The shotengai is spanning between Narimasu's two stations. Outside, a residential, hilly landscape unfolds, with a few larger avenues and more contemporaneous shops. The neighborhood is not very crowded and it is quite pleasant to walk in this old-fashioned area, where life seems to have stopped in Showa Era (1926-1989), amidst a megalopolis in constant change.