Nihonbashi
The Historical Landmark of Edo's Main Roads
Add to my favorite places
Nihonbashi is a historical district located at the east of Tokyo Station, in the center of Japan's capital. Of a modern and luxurious appearance, it is in fact an important part of Tokyo's feudal past, when the city was called Edo and crisscrossed by a network of waterways. The neighborhood is named from its iconic structure: Nihombashi Bridge, that was set up as Japan's zero-mile marker.
🚧 Renovation in Progress
START Project: Nihonbashi area renovation works and burying of the aerial freeway scheduled from Autumn 2020 to 2040.
Today's Nihonbashi area is made of a succession of business buildings, luxurious shopping centers and other concrete structures that make it difficult to immediately be charmed by the rather unlovely-looking place. The daily crowds of salarymen in grey costumes does not help to overcome this first impression. However, this old district, located in Chuo ward, not far away from Chiyoda and the Imperial Palace, was at the roots of the city's growth. To understand the touristic interest of this destination, it is necessary to visit its must-see monument: Nihombashi Bridge (literally "the Bridge of Japan").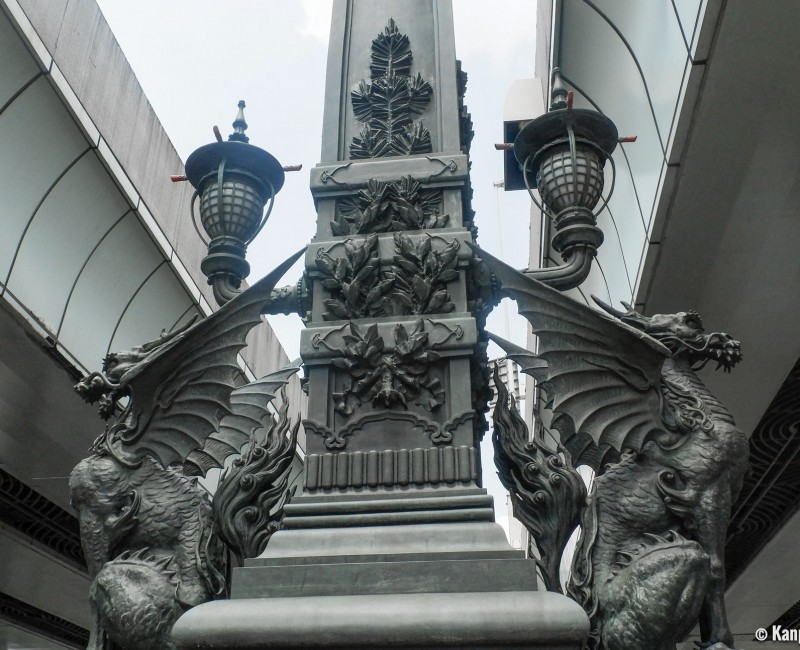 🛣 Japan's zero-mile marker
Nihombashi Bridge is a well-known image to Tokyo history amateurs, who saw it pictured on papers or in etchings, or its replica, almost in full size, at the Edo-Tokyo Museum. Today, part of its 1911 stone version still stands at its original place, unfortunately disfigured by an aerial expressway. In Nihonbashi, visitors travel in time back to the capital's origins during Edo period (1603-1868). It was then the central hub of the city for transportation and commerce. The bridge was the starting point of the Edo Five Routes, including the still popular Tokaido and Nakasendo, connecting Tokyo to Kyoto. It was therefore considered the reference to calculate distances between Tokyo and other important cities in feudal Japan, a function that it still holds today under the English title of Zero Milestone In Japan.
A lesser known side of historical Edo that can be found in Nihonbashi is the waterways network. Tokyo was indeed a city of water, with numerous intersecting artificial waterways built under Tokugawa Ieyasu's shogunate. Most of these canals have disappeared today, but it is possible to discover some boarding small cruise ships from the pier next to Nihombashi Bridge.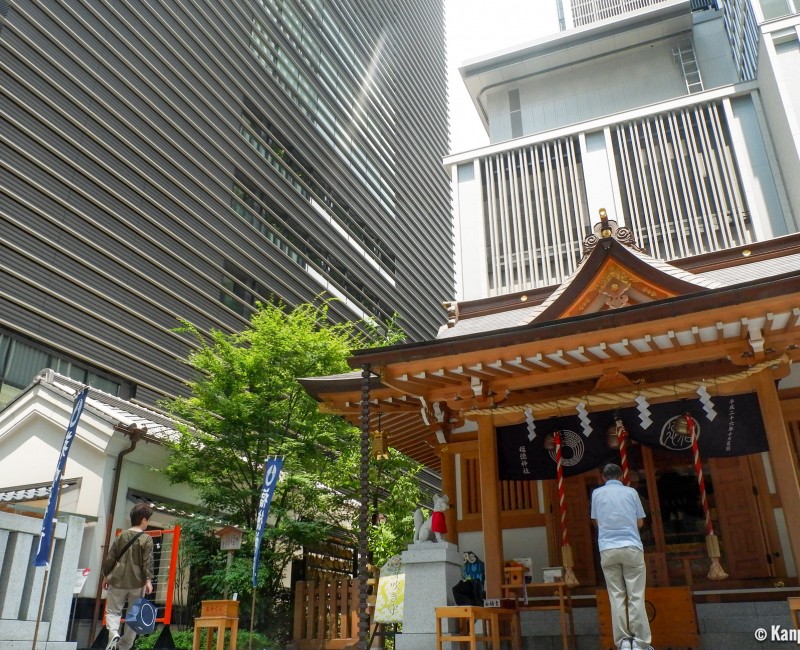 ⚠️Huge renovation works from 2020 to 2040
Traces of the past remain but are dissolved in a dense modern architecture: authentic street lights around the bridge, a couple of commemorative plaques at the foot of the buildings, one or two hidden shrines, or the bronze lion statues offered by the British monarchy placed at the entrance of Nihombashi Mitsukoshi Department Store.
However, pharaonic renovation work will start in fall 🍁 2020, to reopen the sky above Nihombashi Bridge and the view on Mount Fuji 🗻. It had indeed disappeared due to the construction of the aerial highway for 1964's Olympic Games 🏅. Part of the works consist of burying the freeway – on which about 100,000 vehicles pass every day – on a 1,2 km long section, while giving a new touristic and environmental boost to the neighborhood. With a ¥320 billion (~$3 billion) estimated budget, the works are scheduled to end in 2040!
In conclusion, Nihonbashi is to be discovered by informed visitors, fond of history of Tokyo, or luxury shopping, and even interested in following constructions of epic proportions.

This article was written after tour organized by Mitsui Fudosan. Kanpai has been invited and guided but keeps a total freedom of editorial content.