Gaming and Entertainment in Japan
Arcades and Other Popular Fun Activities
⏱ 8 minutes
Japanese of all ages enjoy going to arcade games, that are very popular places for entertainment. While they are mostly history in the West, arcades or Game Centers are the spearhead of indoor fun in Japan, although their numbers have been shrinking quickly since 2020 due to the Covid crisis.
Socializing takes a lot of people's time in Japan, and it is not uncommon to spend a few hours with friends or colleagues in an after-work before going home later at night. In addition to the izakaya bars where people drink and share food, there are also many types of places for indoor entertainment, with various equipment, for groups to have fun. There, social bonding is fostered as people tend to feel more relaxed. These entertainment venues are integral part of the Japanese popular culture ever since their rise in the 1980s.
The country of arcade games
When talking about "arcade gaming in Japan", it often refers to the arcade halls, which are called ゲームセンター gemusenta, or Game Center in Japanese. Characterized by gaudy colors and blaring music, they are usually located in large cities' electronic districts and near the stations in the countryside. The more famous specialized chains, such as Taito, Bandai-Namco, Adores or Round 1, are easily recognizable. There are also smaller independent companies that grew where the competition was less fierce.
A Game Center often spreads on several floors of a tall building, usually in the following layout:
The ground floor and the first levels attract passersby with Ufo Catcher claw cranes, which are an important source of revenue for their owners. For ¥100(~US$0.67), you have one try to catch or topple a plush toy, a collectible figurine or any other otaku item, usually costing between ¥2,000 (~US$13.48) and ¥6,000 (~US$40.44). Note however that catching something is very difficult and there is only one try at each button to move the claw.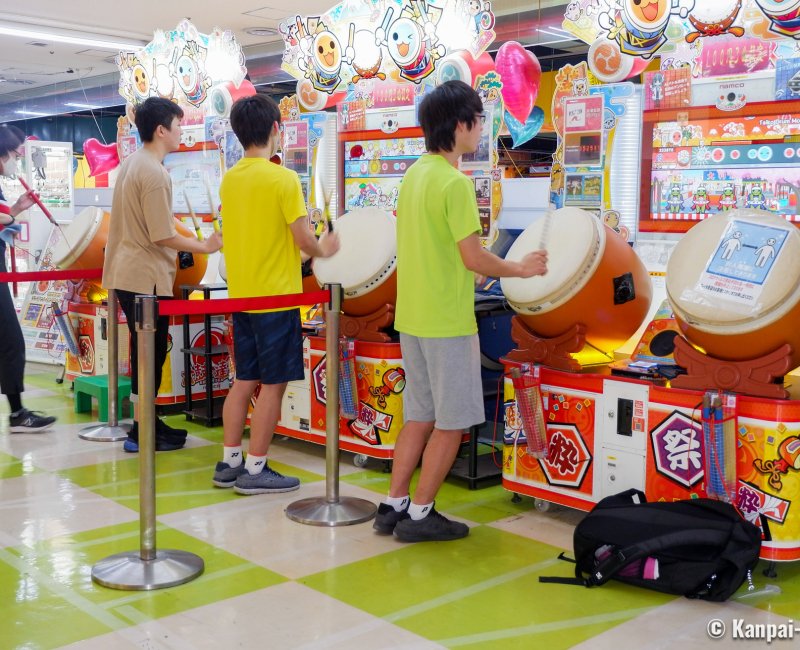 Gashapon vending machines are also available at every floor for collectors to expand their kawaii capsule toys collection. And customers will never run out of coins to use in the gashapon thanks to the many cash change machines always available.
Some arcades have specialized in old video games, such as Mikado (ゲーセンミカド) in Tokyo, with several venues, whose most famous is in Takadanobaba. Retrogaming fans gather there and take part in frequently held tournaments. These places are truly like lively video games museums. On the same page, one can also mention the Super Potato store and the GiGO Akihabara 5 arcade hall that home at their upper floor a space dedicated to vintage arcade machines.
Are Game Centers in decline?
In 2019, there were only a little bit more than 4,000 arcade games left in Japan, compared to 6 times more in 1989. However, the market was already declining for decades when the Covid-19 🦠 pandemic hit. Among the causes for decrease are: the evolution of video game and its induced behavior with the development of game consoles, then mobile phone games, as well as the steady rise of living costs (such as VAT).
Starting 2020, the lock-downs and mandatory closings of arcade games (that were not eligible to the government's subsidies contrary to bars and restaurants) have further undermined the industry that entered in an important economic crisis. A string of bankruptcies has impacted independent venues, but also, more resoundingly, large iconic arcades such as in Tokyo: Sega Akihabara Building 2, Taito Station Nishi-Shinjuku, Silk Hat Ikebukuro and Adores Akihabara Building 2 that have definitely closed over 2020 and 2021.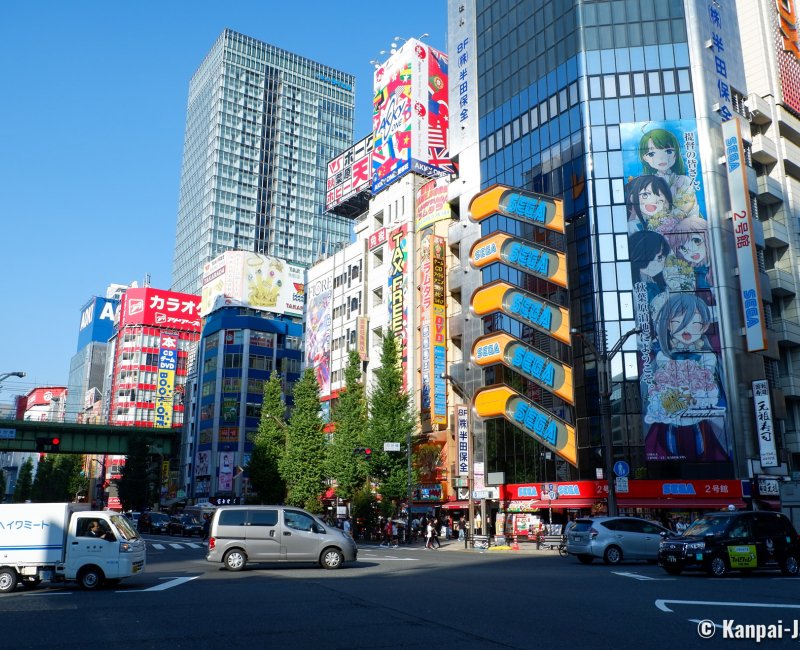 Sega has completely withdrawn from arcade games management in Japan and sold its shares to Genda. Consequently the game centers still operating have been renamed GiGO. A few years before, Sega's Joypolis centers have successively closed, and now only remains Tokyo Joypolis on Odaiba Island. In addition to the classical arcade game machines, the venue also provides thrilling rides and various kinds of simulation games to cater to the largest customer base.
VR virtual reality animations
Virtual reality may be the future of arcade halls in Japan. The Japanese capital has been developing for a few years already a mainstream offer regarding VR animations, that can be experimented especially:
At Game Centers directly;
In large observatories' facilities that attract new visitors thanks to a fully immersive experience, such as the recently opened RED eSport space at Tokyo Tower 

🗼

.
Attractions are more expensive than an arcade but still affordable with virtual reality sessions prices starting from ¥400 (~US$2.70) for the cheapest ones.
Purikura, the quirky photo booths
Some entertainment are ageless, such as the purikura sticker photo booths, whose name derives from the Japanese pronunciation of its English name "print club", and that is still very popular especially among young Japanese women. Several people at the same time can fit in a photo booth using advanced technology to take customizable pictures, whose main intent is to be unconventional.
The photo session costs ¥400 (~US$2.70) to ¥500 (~US$3.37) on average, and allows to make funny portraits with friends. A purikura booth can indeed accommodate up to 8 persons at the same time. A detailed menu offers various filters to play on the size of the eyes, on the smoothness of the skin, color hues, skin tones or adding blush on the cheekbones. Strike a few creative poses and check the result on the screen outside the booth. You can still add digital writing effects, small drawings or stickers for example, but on a limited time. Then, select your pictures to have them printed out in as many copies as participants.
Tourists can easily try this wacky yet typical entertainment in the big shop called Purikura Land Noa, on the famous Takeshita-dori street in Harajuku.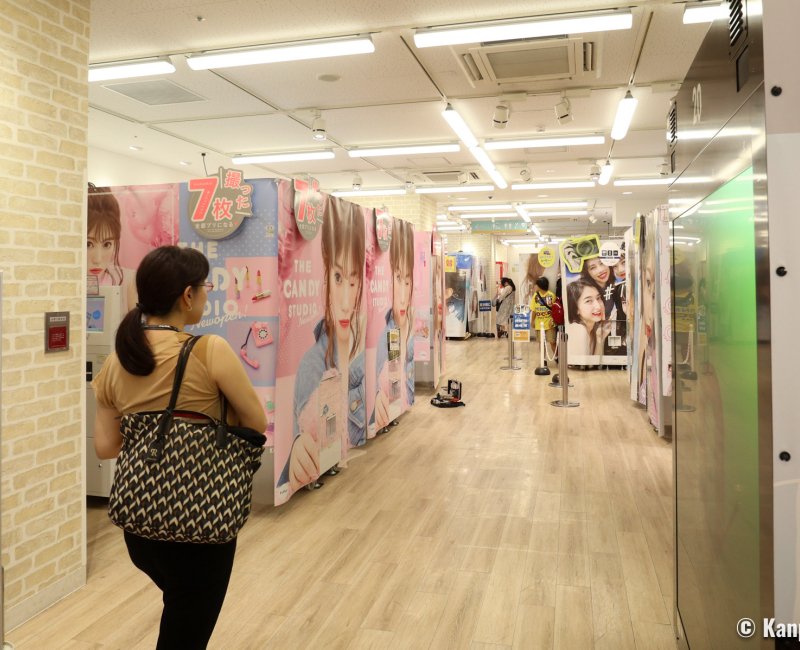 Singing all night long at the Karaoke
Very popular in the 1980s, the karaoke boxes are everywhere in Japan. Contrary to its Western counterpart, the Japanese karaoke is not practiced in bars but in specialized stores, whose most widespread chains are Karaoke kan, Shidax, Uta Hiroba, Big Echo or Pasela.
Each karaoke facility occupies several floors on a building and are divided into private, sound-proof boxes. One can therefore channel their inner Beyoncé with family or friends, and not in a room full of strangers. Each box is fitted with a table, bench-type seats, a dynamic lighting system and naturally a TV set, speakers and microphones.
To enhance these happy moments, it is recommended to order drinks, soft or alcoholic (from 20 years old), as well as snack to nibble on such as karaage fried chicken, pizzas, fried onion rings or ice creams. Some venues require a minimum order.
The price varies according to the time spent in the karaoke box, with rates changing according to the time of the day (morning, afternoon, evening and even night), and of the day (weekday or weekend). Overall, it is nonetheless a very affordable entertainment and there seem to be no end to its success.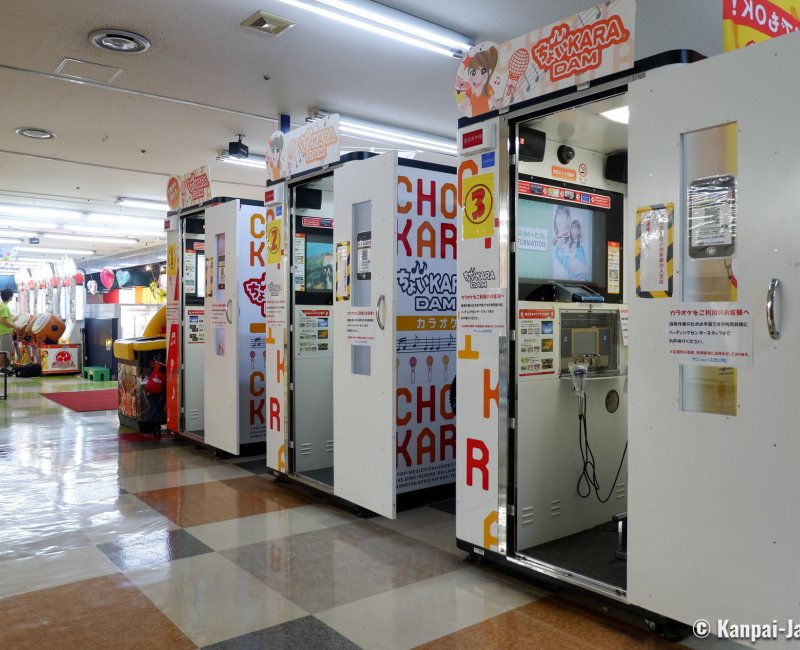 Sports and entertainment imported from the West
Bowling and batting centers are initially American entertainments, that can also be found in Japan. These 2 sport activities are practiced indoors, and the batting centers have the particularity to be at the top of tall buildings in large cities. They can be spotted thanks to their large green nets spread to catch the balls.
A pitching machine throws a ball at a batter who trains 🚅 to send it the further away possible with the maximum force. Sometimes moving targets are added to spice up the game and give the impression to be on a baseball field.
Like in English pubs, Japanese people like to play pool or darts. On the same model as the karaoke, a group rents a dedicated space for a limited time. Game sessions ensue, interrupted by breaks for refreshments. The ambiance is friendly and relaxed, as players take their time and loudly rejoice at their achievements. These games can sometimes be found in arcade games or in specific venues.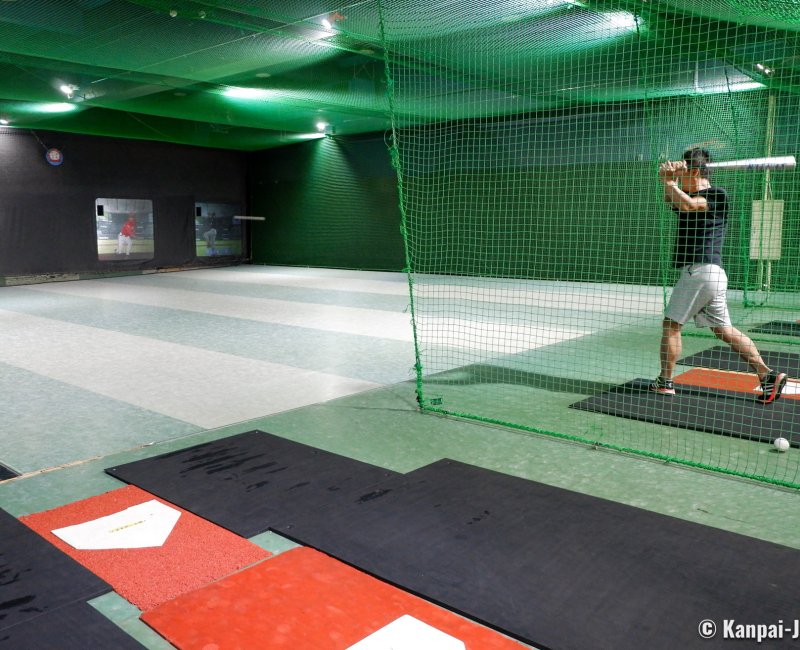 Pachinko, the alternate casinos
Pachinko are Japanese-style casinos, with no instant prize money, as it is not legal, but with a "special prize token" (tokushu keihin in Japanese). Then, and to get around the law, each pachinko parlor is working together with a shop called TUC shop located in its vicinity where it is possible to exchange the prize token for money.
These one-of-a-kind casinos are easy to find from the street thanks to their neon signs shining day and night. Inside, the machines are stacked in lines in cramped spaces and make earsplitting noises. The pachinko slot machines operate very simply, much like a pinball machine: balls are shot from the top of the machine and the player uses a lever to alter their course. If the balls fall 🍁 at the right place, the player wins other balls as the aim is to collect as much balls as possible by the end of the game. Note however that this game is only for adults in Japan, that is to say from 20 years old. Pachinko parlors are busy day and night and attract a rather older customer base with a higher spending power.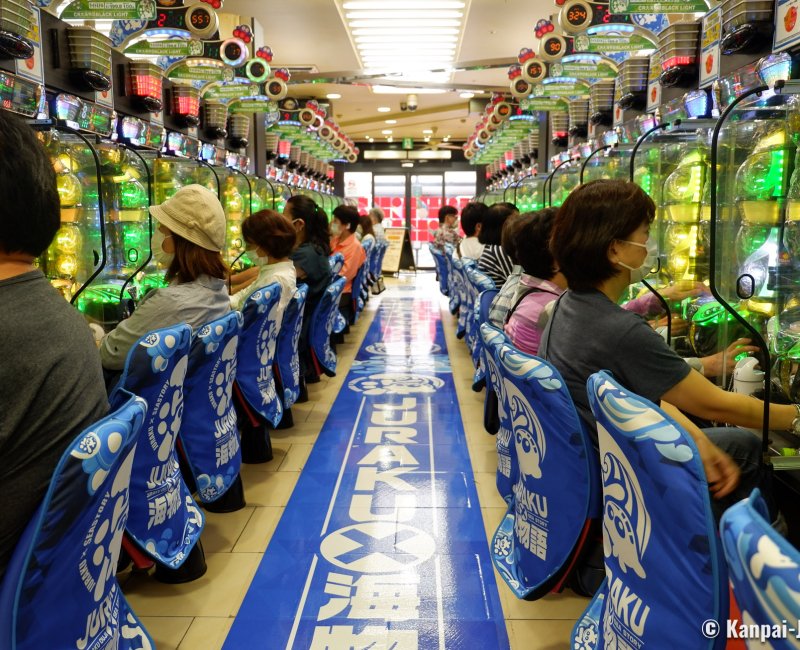 Arcades and entertainment venues in Japan are integral part of the local economy and contribute to the animation of the night life where they are operating. The Japanese know-how regarding creation of entertaining interactive contents is undisputed, but the society's long-term changes as well as the less favorable economic context force the entertainment industry to renew so as to avoid disappearing, even partly.