Nunobiki
Kobe's Aromatic Garden
Add to my favorite places
Nunobiki is the largest floral park in Japan located on the heights of Kobe. With 75,000 plants and flowers, 14 botanical gardens and several greenhouses, as well as a panorama on the city's harbor, it offers beautiful views all year round. The 4 cascades of Nunobiki Waterfall, which are among the most beautiful of the archipelago, are flowing nearby.
Nunobiki Herb Gardens sits on the side of the Rokkô Mountain Range at the northern limits of Kobe. It is a pleasant touristic introduction to the mountainous area, within a few minutes' walk from Shin-Kobe Shinkansen 🚅 station.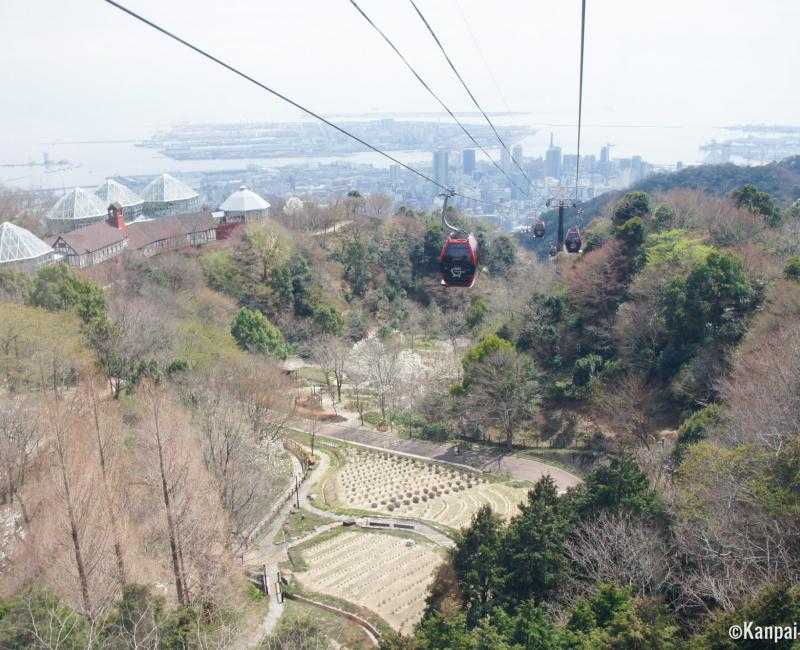 Ropeway overview of the gardens
A gondola ropeway connects to to the top of the Gardens. It is possible to get off after a 10 minutes' ride to admire the Nunobiki Waterfall. Then, getting on the ropeway for an additional handful of minutes to reach the terminus, one can admire the large garden from above before treading it.
Another way to get to the Herb Gardens is to use the walking trail.
At the exit of the ropeway station, the well-named Welcome Garden unfolds its relaxing Plaza with seats to take a drink or picnic in the outdoor, several cafes and restaurants and an aromatic and medicinal herbs shop.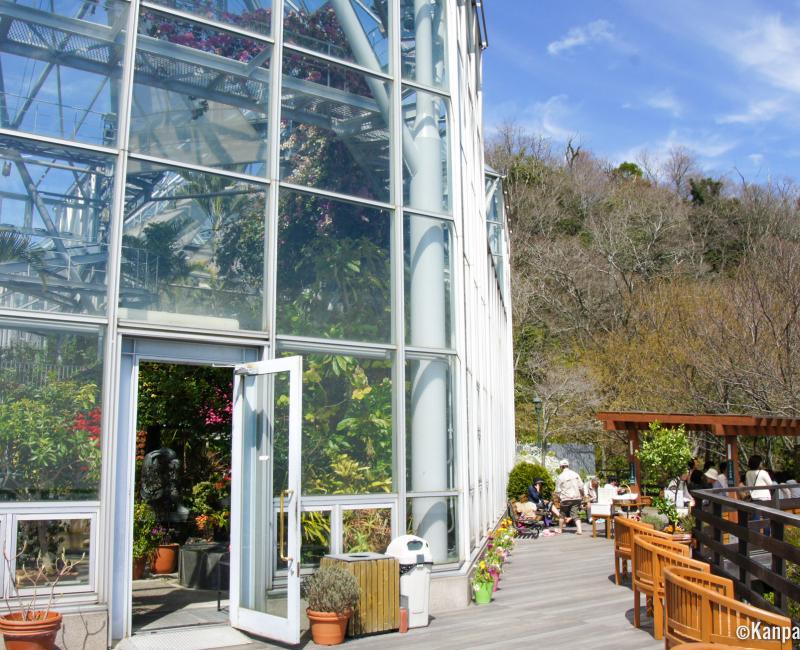 Walk down among flowers
The walk in the garden winds down the mountain offering the discovery of 200 plant species and overall 75,000 flowers. Located mid-way, the highlight of the visit is the Glasshouse, a greenhouse with an unobstructed observatory on Kobe and the bay, which is a very much appreciated spot, especially in the evening.
A herb foot bath is also available nearby to relax after a not-so-tiring yet pleasant walk. Nunobiki Herb Gardens is definitely a must-see in Kobe.