First Cabin Kansai Airport (Review)
KIX Airport's Capsule Hotel 
Add to my favorite places
First Cabin Kansai Airport is a 2-stars capsule hotel located at the 3F floor of the Aeroplaza zone in the Kansai International Airport (KIX), about 50 kilometers to the south of Osaka. It offers larger than usual cabins and a good value for the price for transiting solo travelers on a budget.
Staying at the Kansai International Airport (KIX), located on an artificial island at the entrance of the Osaka Bay, can be convenient when landing late or taking off early. There, the currently available hotels are the 4-stars Nikko Kansai Airport and the 2-stars First Cabin capsule hotel 🏨. For a very first or last night in Japan, we recommend solo travelers to try staying in one of their capsule rooms.
In the same fashion as a plane ✈️'s first class luxury suites, the First Cabin hotels provide a private space to sleep, larger and more sophisticated than the usual stacked box.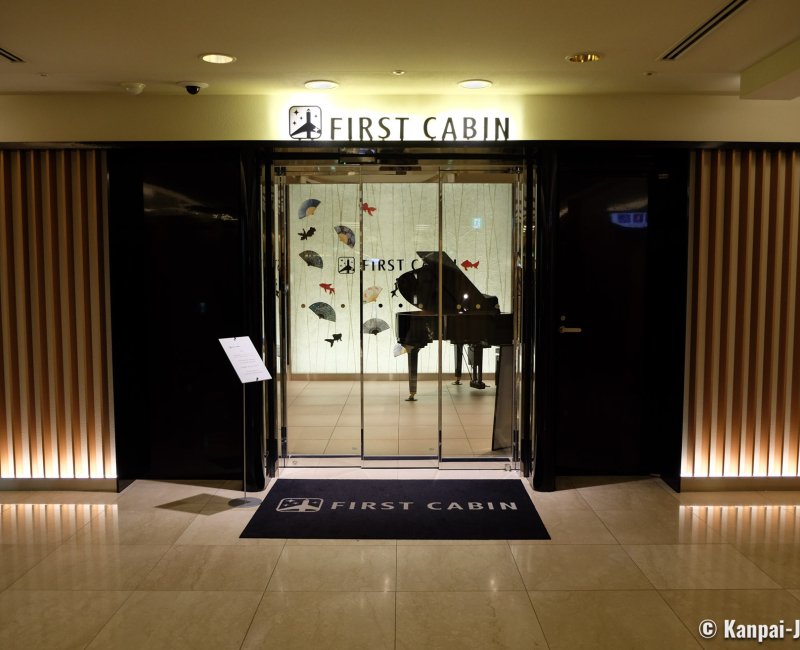 More space and comfort to sleep in the cabin
First Cabin is still relying on the minimum basics of a capsule hotel with:
Individual rooms without windows or door, that are closed by a simple isolating curtain;
Male and female guests are separated, with each their dedicated floors;
Shared toilets, showers and bath;
No restaurant or catering service.
However, comfort has been upgraded to suit traveling customers (especially the international ones), who can therefore enjoy the best rest possible. 2 room categories are available at the First Cabin Kansai Airport:
Business Class Cabin with a 2,50m² superficies, solely providing the basics to stay overnight, that is to say a bed and a narrow bedside for personal belongings;
First Class Cabin: a luxurious 4,40m² room with a semi-double Western-style bedding, a small table and enough space to store a small luggage and to stand, especially to dress up.
All rooms have air conditioning, a safe for valuable items, a Wi-Fi internet 📶 connection and a TV. The place is clean, however we found that the mattress was too hard and the bed-sheets a bit rough when we used it. Note that:
Large suitcases cannot fit in the cabins and must be placed in a specific storage;
Cleanup is made every day in the capsules, whether they are used 1 night or several nights.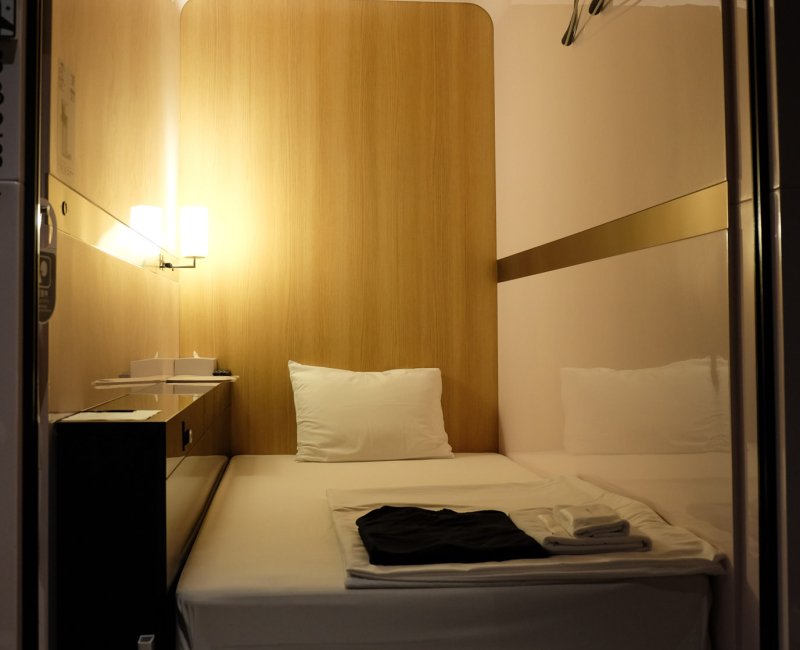 Silence and privacy on the premises
Privacy is key in the sleeping area where there are no doors, and every noise and movement of the other guests can be heard: the use of ear plugs is strongly recommended. Inside the rooms, the rules are:
Do not speak in a loud voice. A common room is available if speaking aloud is necessary;
Use headphones when watching TV or any other kind of screen, listening to music or a podcast. A complementary headphone set is provided;
Set your smartphone 

📱

on silent mode, including the alarm clock function.
The floors have a good insulation from the stairways, which have secured doors that can be opened thanks to the badge provided upon checking-in. The 2nd floor consists of the shared bathrooms facilities with:
Individual toilets and showers; and,
A shared sento hot bath for those who enjoy it.
The hotel also provides comfortable indoor clothes to wear after the bath and relax before the night.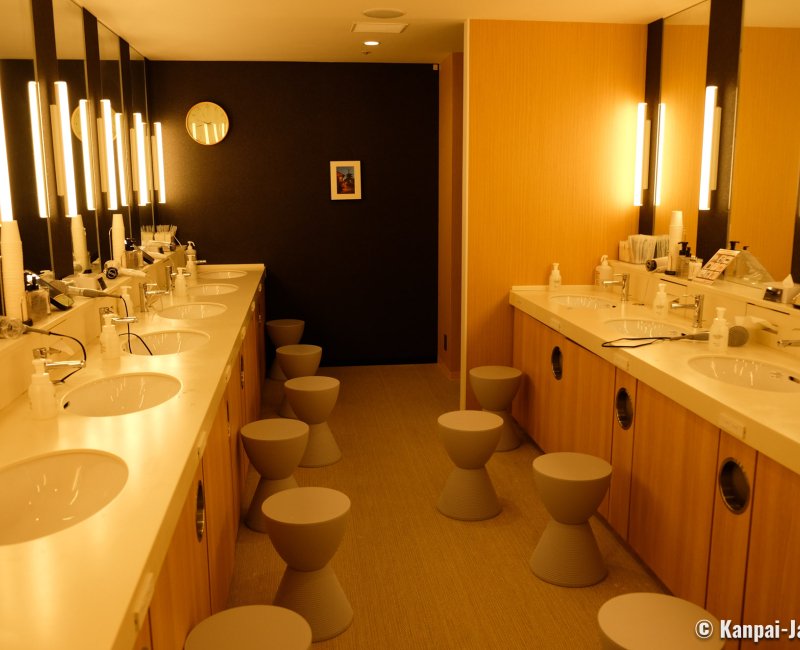 As a reminder, children under 13 years old are not admitted at the First Cabin Kansai Airport and there is only 1 room available for a couple (man + woman); if not available, the couple must book 2 cabins which will necessarily be located at 2 different floors.
The First Cabin brand also has hotels in Haneda Airport, as well as in Tokyo, Osaka, Fukuoka and Nagasaki's down-towns.