What Has Changed in Japan During Covid
Openings, Closures and New Practices
⏱ 9 minutes
In response to the Covid-19 pandemic, Japan tightly closed its borders to international tourism for more than 2 years (more than 2,5 years if considering the October 11th complete reopening). Regardless, since 2020, and at some point in view of the 2nd Tokyo Summer Olympic Games 🏅, the country continued to develop and its society got used to the new health etiquette. However, this modern Sakoku had a tremendous economic impact and many places had to close down due to the crisis.
In this article, Kanpai inventoried what changed in Japan due to the Coronavirus 🦠 especially in the popular sightseeing destinations, and how traveling has changed too since the complete reopening of the borders in autumn 🍁 2022.
🗼 In Tokyo
Tokyo is still the ever-changing capital, with frequent transformations of its urban architecture and the emergence of new trendy areas. However, at least 3 areas very popular before 2020 have been deeply impacted by international tourism closure, such as:
Akihabara, whose attractiveness based on the electronics and video games is undoubtedly declining. Iconic venues have closed, such as the Sega arcades, bought by GiGO but whose number is nonetheless recessing. The district is undergoing gentrification, with the opening of a business center with conference rooms to rent, and a rather upscale residential area on Kanda's side. Young people have mainly moved toward Shin-Okubo: a neighborhood once plebeian and cosmopolitan that has become the Holy Land of Korean culture and food in Tokyo.
Harajuku shows a more international landscape, to the detriment of subcultures such as cosplay, that made this trendsetter neighborhood so unique. Takeshita-dori street's small independent shops of have been smothered by overtly expensive rents and their places gradually reclaimed by large brands, mainly cafes or restaurants to establish flagship stores at an address still popular on the social networks. Moreover, the characteristic wooden structure of Harajuku station is no more, a new glass building, sheltering among others an Ikea store, has opened a few meters away in March 2020.
The artificial island Odaiba is in full transition after it was used as a location for the 2021 Olympics' sports events and athletes' accommodation. The entertainment complex Palette Town, its popular Ferris Wheel, as well as Venus Fort shopping mall closed in summer 2022; a new re-development project is under study for 2025. Moreover, the TeamLab Bordeless museum is to be relocated in 2023 in the more central area of Toranomon Azabudai. The areas of Koto and Ariake are currently trending, thanks to the opening of the new fish market in Toyosu at the end of 2018.
In the center of the capital, the huge renovation works at Tokyo station's Yaesu exit are almost finished, especially with Tokyo Midtown Yaesu shopping mall whose full opening is scheduled in 2023. A little bit further in Nihonbashi area, a great and long-term transformation of the cityscape is under way, with the burying of the aerial freeway.
Below is a non-exhaustive list of openings and closures in Tokyo since 2020: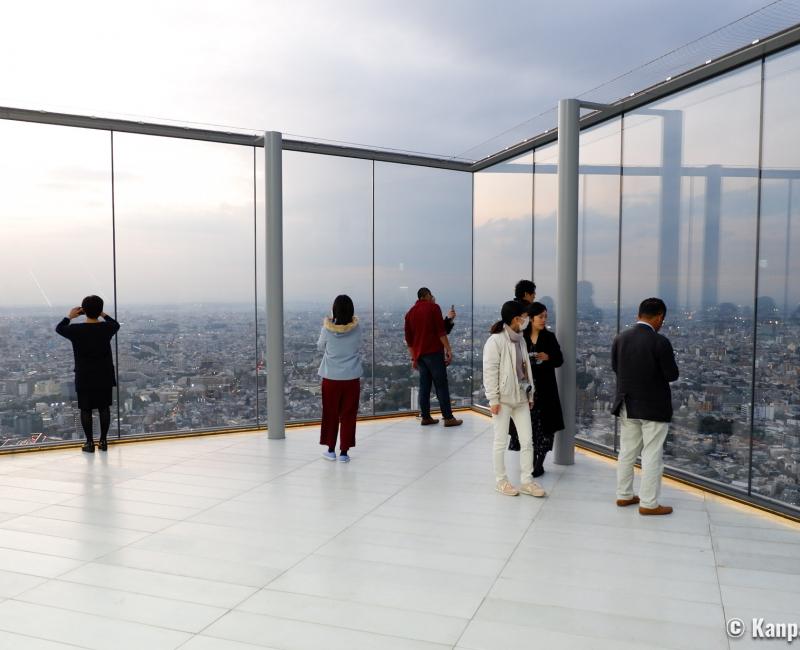 Openings in Tokyo
Shibuya Sky Observatory and Shibuya PARCO shopping mall at the end of 2019, then the suspended Miyashita Park in Shibuya in 2020;
Tokyo Tower 

🗼

's renovated observatory in 2019, then Red its space dedicated to e-Sport in 2022;
Tokyo Metropolitan Government Building's south observatory reopened in 2022 (the northern observatory is still closed);
The large Gashapon Store in Ikebukuro;
The Art Aquarium Museum in Ginza and Small Worlds in Odaiba, both inaugurated in 2020;
New themed cafes:
New modern yokocho (eateries and bars streets) addresses: Shibuya Yokocho, Hobo Shinjuku Norengai (Yoyogi) in its latest extension and Ryu no Miyako Inshokugai (Shinjuku);
New lands and attractions in Tokyo Disney Resort: The Beauty and the Beast, Fantasyland Forest Theatre, The Happy Ride with Baymax and Minnie's Style Studio;
The Kadokawa Musashino Museum, whose building was designed by Kengo Kuma in Saitama.
In the south of the capital, the port of Yokohama received new equipment, such as:
At the JR station, the tower was renovated to offer a pleasant roof-top;
Around the popular Minato Mirai 21 district: the ropeway Yokohama Air Cabin, Hammerhead shopping mall, the Gundam Factory and the renovation of the Marine Tower's Observatory, and,
In Nigishi Bay's Mitsui Outlet Park Yokohama Bayside, the Uniqlo Park opened in April 2020.
Closures in Tokyo
The retro-futuristic apartment building landmark Nakagin Capsule Tower;
The well-established shop for antiques and traditional products Oriental Bazaar (Omotesando);
The hot bath resort Ooedo Onsen 

♨️

Monogatari (Odaiba);
Iconic restaurants definitely closed: Robot Restaurant (Shinjuku), Kawaii Monster Cafe (Harajuku), Kawajin (Shibamata), Chin'ya (Asakusa);
Sites closed for major renovation works: Edo-Tokyo Museum, Yebisu Museum, Sky Circus Observatory in Sunshine 60 (Ikebukuro).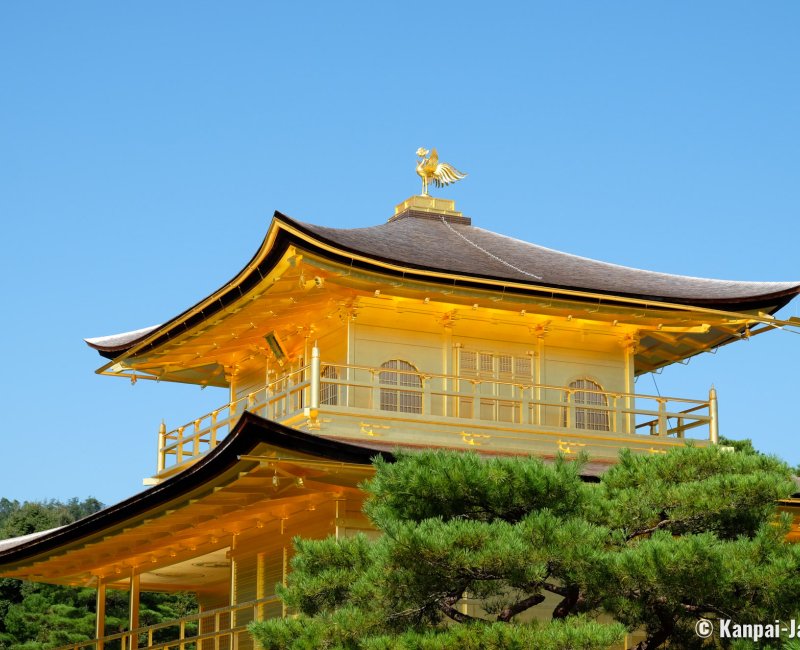 👘 In Kyoto and 🍄 Osaka
The former imperial capital did not get as much rest as expected, as it is still an attractive destination for Japanese sightseers. Besides, it benefited from domestic tourism thanks to the various GoTo Travel subsidy campaigns, up to this autumn included. However, many independent shops that were constitutive of Kyoto's timeless charm have closed down. They have partly been replaced by big retail brands, an evolution that can be observed notably in Nishiki Market.
There was one inauguration worth mentioning: the Shinpuhkan shopping mall. Other significant changes were mainly renovations of temples and other historical sites, the most remarkable being:
Kinkaku-ji's roof and facades that have been re-coated in gold;
The new roof of Kiyomizu-dera temple's main building; and,
Electrical wires buryied underground in Pontocho.
There was no great scenery change in Osaka. However, shopping arcades that used to be overcrowded by Chinese tourists have been left deserted.
As for openings, the most important were:
The notorious Super Nintendo World attraction park in Universal Studios Japan;
The Nintendo Store in Osaka Daimaru Umeda;
The outdoor slide on the Tsutenkaku tower.
As for closings, the most regrettable ones are the Fugu Zuboraya fish restaurants, famous for their huge fugu blow fish signs and that were based especially in Shinsekai and Dotonbori.
🗾 Throughout Japan
Besides the touristic triptych Tokyo-Kyoto-Osaka, other large Japanese cities have undergone a few changes. We put up a non-exhaustive list of what opened and closed in the archipelago since 2020: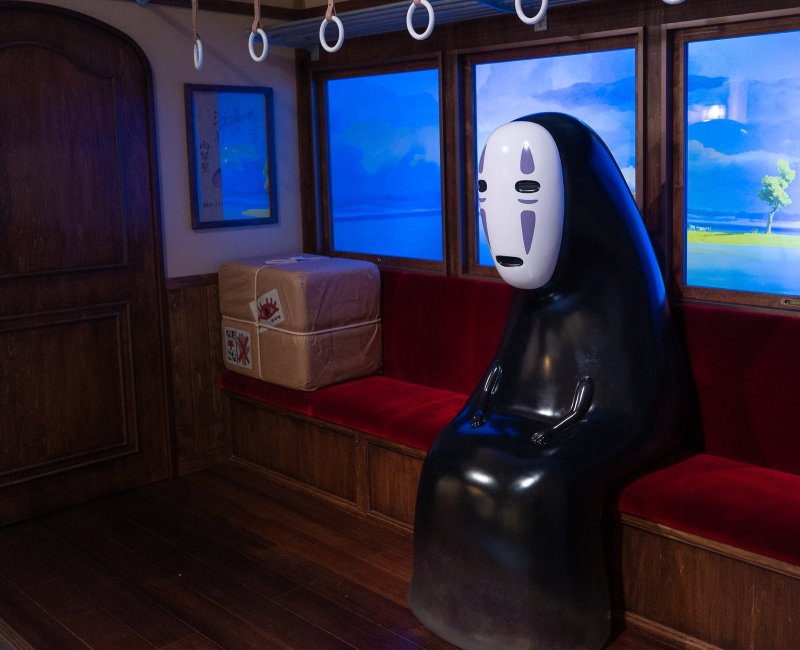 Inaugurations or full renovations
The first Ghibli Park opened on 2022, November 1 (yet purchasing tickets is almost impossible) in Nagoya's suburb. Aichi's capital also performed a lifting of its downtown, especially with the refurbishment of Hisaya Odori Park;
Tohoku's Jomon Prehistoric Sites were listed in the UNESCO World Heritage in 2021;
Attractions Hello Kitty Smile and Godzilla Interception Operation Awaji on Awaji-shima island;
Opening of the bullet train line Nishikyushu Shinkansen 

🚅

serving Nagasaki;
Rinno-ji temple in Nikko, whose full renovation ended in March 2021;
Closures
Kobe Port Tower is under renovation until 2023;
Nagoya Castle 

🏯

's keep is closed until 2028 (dismantlement of the current keep and reconstruction in wood).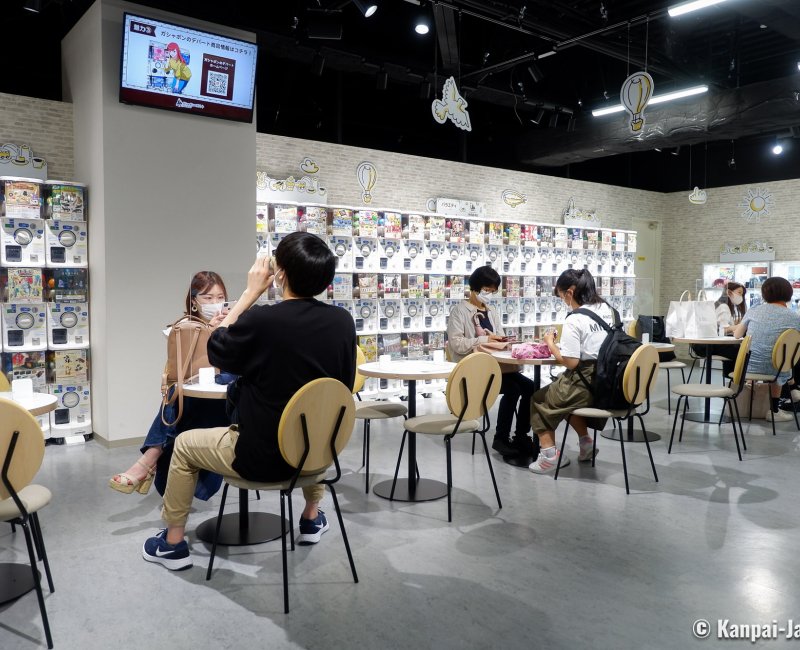 😷 In the Japanese society
Some habits in the Japanese society have been challenged by the new Covid etiquette, such as:
Face mask 

😷

, which is still predominantly worn by adults and children, indoors, in public transports and outdoors. Hand sanitizer and the possibility to check the body temperature are also available at the entrance of shops and other sites receiving public.
Remote work from home has been introduced in the Japanese lifestyle, especially for office workers, consequently suburb trains showed a sharp decrease in passengers for 2 years.
Contactless payment has become widespread in the population, who now uses their smartphone to pay with dedicated apps such as PayPay, Line Pay or Rakuten Pay. In this matter, the Suica card is still a must-have for tourists.
Most restaurants and food venues now offer a take away option in Japan.
Registration by self check-in at the hotel 

🏨

is becoming more common, especially in the most touristic cities.
Festive events such as yearly matsuri and illuminations have all been on hold for 2 years. They gradually resumed from summer 2022, with Gion Matsuri, for example, that happened as usual in July for the 1rst time since 2020. It was also in early July that former Prime Minister of Japan Shinzo Abe (1954 - 2022) has been shot to death in the street in Nara City. Such event is quite rare in Japan and naturally made the newspapers headlines, but what struck the most the Japanese was the expensive cost of Abe's state funerals, amidst a post-pandemic economic crisis and the war in Ukraine in the background.
Lastly, there were no major climatic event between 2020 and 2022 nor devastating earthquake. However, the population is still slightly on alert, especially due to North-Korean missile launches that frequently reach Japan's airspace and maritime territory (mostly in the north of Japan).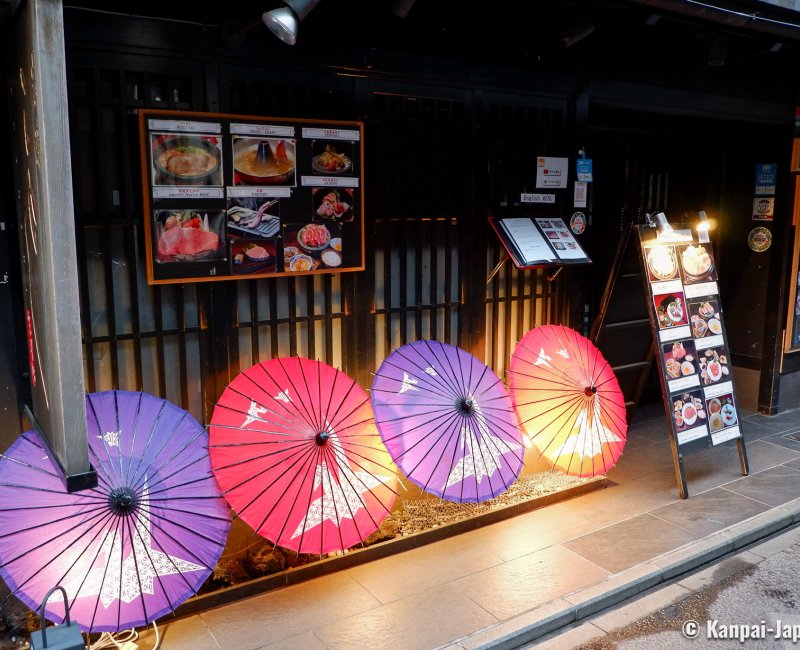 🇯🇵 Traveling in Japan in 2023
Since 2022, October 11, international tourists are allowed again in Japan, in the same conditions as before March 2020. The visa waiver program, that included many countries such as the United States, has resumed. However, showing a proof of a full vaccination against Covid or a less than 72h negative PCR test before boarding the plane ✈️ is still mandatory. The entry procedures on the Japanese territory have improved and can now be made in advance on line through the Visit Japan Web website.
About train travels:
The nationwide Japan Rail Pass' format changed in 2022: smaller, it is now the size of a standard Japanese train ticket with validity dates displayed in a Western-style format and a QR Code to be scanned by the conductor. It is still a must-have to travel in Japan, and you can now use it to:

Directly go through the gates to the platforms (no need to show it to the station's staff anymore), and,
Book seats at the automatic kiosk (and not necessarily to a manned ticket booth).

Booking is mandatory for very large luggage in the Tokaido, Sanyo and Kyushu Shinkansen: the suitcases measuring from 160 to 250 cm must be declared before boarding the train, then placed behind the last row of seats.
In the daily life:
Plastic bags are charged at konbinis and supermarkets, about ¥3 (~US$0.02) to ¥6 (~US$0.04) per bag depending on its size. It is recommended to carry one's own totebag (reusable canvas bag), called eco bag or my bag in Japan. The staff at the register may ask you if you need a bag:

Fukuro hitsuyo desu ka ?
Fukuro irimasu ka ?
Fukuro gozaimasu ka ?

Smoking is now forbidden in restaurants, except if they have a dedicated room, but smaller joints can decide on their own rule regarding smoking inside or not. The outdoor space allowed to smoking areas also seems to be decreasing in Tokyo.
Advance online booking is more frequently required when visiting a museum or an attraction park in Japan. Sites receiving public still implement a visitors' cap by time slot.
Thanks to a Yen 💴 at its weakest in 2022, traveling in Japan is less expensive for European and American tourists. The favorable Yen exchange rate helps compensate the spike of flight tickets prices and their variability since the country's reopening.